Monday, March 21, 2005
Pictures From The Trip...
Since ESSF and SN had requested some pics from my trip last week, I thought I would comply and post a few. Here you see the view from the window of my 18th story casino hotel room. I stayed at the Beau Rivage, as the sign says.
When I wasn't working I spent a lot of time in the Casino. This is a view from my perch at the bar. You will notice the many old people in residence. The young and hot people mostly hung out around the crap, poker and other tables.
I did leave the bar area to view the sights to be seen in other parts of the casino. I was fortunate to meet many people and even make a few friends that I ended up partying with into the wee hours of the morning. I was able to get five of my new friends to party some with me in my room. Here is one of the pictures I took of them.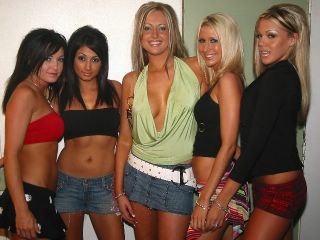 That is about all the pictures I took that I am comfortable with posting. I certainly hope they were entertaining for you all! :)